A warm welcome to the website of Sacred Heart Catholic Primary School.
Sacred Heart is a small school situated just off the main street in the former mining town of Hemsworth. Built in the late 19th century, Sacred Heart School still retains many of its original architectural features and there is still evidence from when it was used as a place of worship.
We are very proud of the school's traditions and many of our children are following in the footsteps of their parents and grandparents.
At Sacred Heart we encourage our children to value and respect every person as an individual who is made in the image of God. As a Christian community in the Catholic tradition we strive to nurture and care for everyone associated with our school in the spirit of Gospel values.
As a school we work in partnership with our parents so that our children have high expectations and together we expect high standards in education, behaviour and presentation.
If you would like to know more about our school, please feel free to contact the school office and speak to the Admin Officer: Mrs Norcup by telephone 01977 625354 or by e-mail at admin@sacredheart.bkcat.co.uk.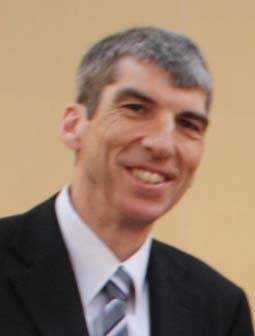 Mr J Knowles
Headteacher
Please note our new telephone number is 01977 625354
Thank you to the parishioners of Sacred Heart and St Joseph's, Moorthorpe who donated over 80 pairs of rosary beads to our school. We have used them to pray The Rosary at lunchtimes during October, the month of the Holy Rosary.
Click on the link above for a full list of High School open days/evenings
On Sunday 17th July 2016, Sacred Heart Ladies ably supported by their men!! ran The Race for Life in support of Cancer Research at Pontefract Race Course
Latest School Events Events
There are currently no events.
Calendars page(s): School Events >>
The Bishop Konstant Catholic Academy Trust is an exempt charity regulated by the Secretary of State for Education. It is a company limited by guarantee registered in England and Wales, company number 8253770, whose registered office is at The Zucchi Suite, Nostell Business Estate, Nostell, Wakefield, WF4 1AB.
Sacred Heart Catholic Primary School, Highfield Road, Hemsworth, WF9 4LJ. 01977 625354

www.bkcat.co.uk